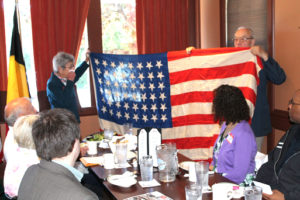 The annual Chapter 22 Luncheon was held this year on Flag Day at The Mill Restaurant in West Boylston, Massachusetts. The event, as usual, was spearheaded by Commander John McAuliffe. It was great seeing some old friends and new friends alike. One of our guest speakers was Denis Hambucken, who is writing a book on the Bulge. Over the past year, we lost many great veterans. The accounts of the men and women who served during these trying times is amazing.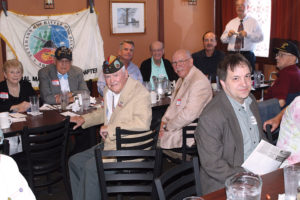 My Dad served in the 5th Armored Division, and I am proud to be an Associate Member of Chapter 22.
—Submitted by Elisha Mallory Grant Jr.