Richard Rizzio, President of the West Michigan Chapter, invited Sherry Klopp
to Traverse City, Michigan to visit Grand Traverse Area Veterans Memorial Park to
see the Veterans of the Battle of the Bulge Monument. The news media and public
were invited to attend. The event began July 22nd at 10: 00 a.m. at Veteran's Park.
Several members of the monument committee, Veterans of the Battle of the Bulge,
family members, and others were present. It took them seven years to acquire land from the city for their monument and monuments of other wars.
Sherry Klopp, National VP of VBOB, spoke to the group beginning with greetings from the National Board of VBOB. She praised them for their dedication, thanked them for their service and talked about her father, Richard Switzer, a veteran of the Battle of the Bulge, who passed away March 8, 2013. The group went to the VFW for lunch after the program.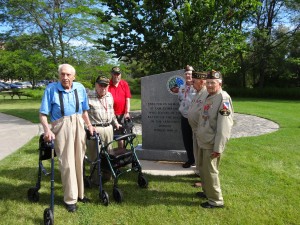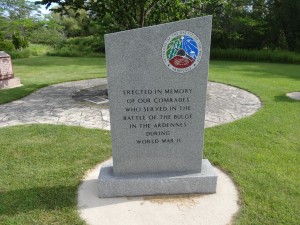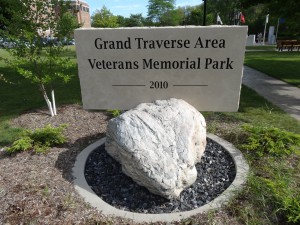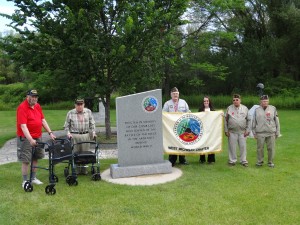 photos submitted by Sherry Klopp, Associate