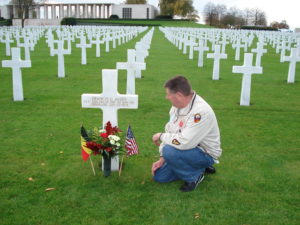 I introduce myself, my name is Bruno Pollet I live in Belgium.
In 2009 I adopted the grave of FRANCIS LEE ALLEN (14,005,185) to the cemetery Henri-Chapelle Belgium.
What month later, Jai had contact with Madame Andrée Dessy REMOUCHAMPS (friend of Mr Christian De Marcken).
After years of research without result unfortunately I shall desire to know if there is still life in the family of Francis Allen, knowing he had two brothers and a sister (I have pictures in my possession that Madame my Dessy offered).