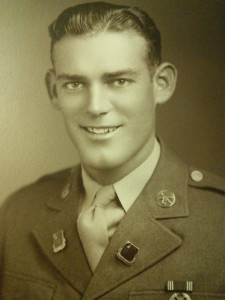 I was a part of Task Force Ezell. This TF was organized and ordered to proceed to Bastogne to render assistance to the 101st Abn Div as needed. The TF consisted of the following units of the 4th Armored Div:
CO A, 8th Tank Bn
Co C, 10th Armd Inf Bn
Battery C, 22d Armd Field Artillery Bn(My Btry)
All of TF Ezell's action was done on the 20th Dec. 1944. We proceeded to Bastogne early morning on the 20th Dec 44 without meeting any enemy resistance. I believe we arrived about noon. After Capt Bert Ezell reported to officials in Bastogne, he received an order to return the TF to their battalions. A strange order indeed. We returned to our parent battalions without meeting any enemy resistance again. However, we did see large tank tracks across our road on the way back. This turned out to be the closing of the circle around Bastogne which the TF avoided. On 26 Dec 1944 elements of the 4th Armored Division broke the siege of Bastogne.